Services for Investors
We help clients peer into the future, predicting trends to inform their investment decisions.
Let's face it—investing in a cannabis business is not as intuitive as your traditional real estate deal. Living, breathing plants do not always act in predictable ways and introduce an array of fluctuating variables into the financial future of a company. On top of that, a cannabis business is subject to shifting legal regulations that can change quickly and have major implications on revenue and operating costs.
We put extra effort into ensuring that our financial models are educational tools that are detailed and educational about the process and the risks and variables involved. Think of our financial models as a crash course to understanding a cannabis cultivation or manufacturing facility. Our objective is not just to tell you how much money you might make from a deal, but rather to explain the process, risks, and variables associated with investing in cannabis.
Emily has my strong recommendation. The model shows deep understanding of the cannabis cultivation business. I  had very little knowledge of the industry before and gained a thorough understanding of the financial elements of a cannabis business after understanding the model. 
Contact us for more information.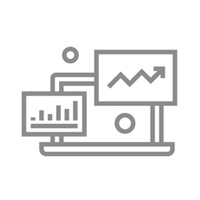 We specialize in building financial models for cannabis cultivation, manufacturing, and retail facilities. We also create customized models for cannabis-infused/edibles producers and agricultural equipment manufacturers. Our models provide customized pro forma financials for your company for the first five years of operations.
Our projections are based on data drawn from real cultivation and dispensary facilities, cutting-edge market data, and inputs tailored to each client's business plan and objectives. We have a deep understanding of the nationwide cannabis market and are constantly aggregating and analyzing data to determine what it will look like in the future.  The model is a powerful tool that can be used to apply for a license, solicit investment, and plan for your business and capital needs.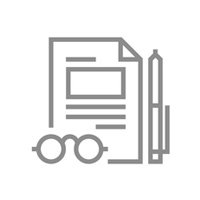 A business plan is a detailed narrative that that presents the vision and objective of your business, the plan and capital needed to achieve your goals, and the financial returns this business will likely generate in the future. We'll use the projections generated from the financial model to create a compelling investment thesis and then provide supplementary information about your market, competitors, and product offering.
A business plan is most commonly suited for businesses seeking to submit a license application, create a Private Placement Memorandum, or apply for a loan. If you are seeking to raise less than $1MM, you may be better served by a Pitch Deck or Investment Memorandum.
Our business plans typically follow the below format but are available for customization based on your needs:  
Executive Summary & Investment Opportunity

 Industry Analysis

Macro Industry Analysis

Micro Industry Analysis

 The Facility: Build-Out & Development Plan

Company Description

Product Niche & Description

Projected Revenue & Operating Expenses

Team Biographies

Schedules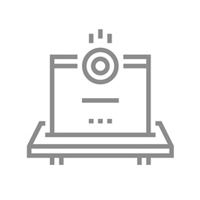 A "pitch deck" or investment memorandum is an abbreviated business plan designed to generate investor buzz. It's a teaser that tells the story of your business and highlights the key elements of the investment opportunity. We choose the most compelling elements of your business proposal to create a compelling pitch that illustrates your vision as well as the financial future of your business. We also include a variety of graphs and charts to illustrate the financial metrics and potential returns generated from the financial model.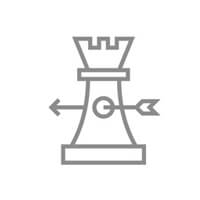 We prepare license applications for clients committed to building a values-driven and compliant cannabis operation. We'll provide guidance throughout the entire application process, including securing real estate, engaging team members and contractors, designing a community-oriented social impact strategy, and creating comprehensive financial and operating plans.
We focus on creating narratives that illustrate a commitment to fiscal and community improvements and a strong understanding of local, federal, and state regulations. Our materials are highly customized to ensure that they reflect our clients' values, vision, and long-term business goals. Applications will be contingent on specific state and county requirements but typically include the following sections:
Business Operations Plan
Security Plan
Financial Plan
Packaging & Labeling
Branding & Marketing Plan
Facility design
Cultivation & Manufacturing/Processing Procedures
Distribution Plan
Compliance & Safety Plan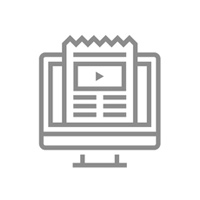 Investor Relations Management
We work with operational businesses to collect and analyze data that will help them shift and evolve their businesses. We believe collecting and understanding operational data—especially about equipment and lighting/growing technology— is essential to creating a more progressive industry as a whole. Each quarter, we will produce a customized report to send to high-level executives and investors to keep them updated on general business developments as well as revenue trends.  
Here is the description of the process:
Each quarter, we'll update your pro forma with Point-of-Sale data from the previous months to create updated forward-looking projections based on real data.  

We'll use the data to create a quarterly report/investor newsletter that highlights monthly sales trends, operating costs, and ongoing business developments. We'll also analyze Point of Sale data to extract as much information as possible about customer demographics, product trends, etc.  

The report will also include a macro analysis to update investors on trends specially in Washington and nation-wide. This will update your investors on specific legal and market trends and how they impacted sales.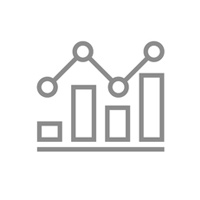 Customized Analysis & Special Reports
We're driven by curiosity and we love to work with forward-looing investors and entrepreneurs. We've created a number of white papers and models analyzing specific submarkets and technical topics. Past topics have included the Return on Investment of various flowering light devices and the nationwide market for CBD.
 Let's dig in on the research and design an investment or business strategy that will give you a competitive advantage.